The Team behind the success
Sachin Gusain
Managing Director and founder of India Trekking and Tours having 20 years of experience of travel industry. He has done his Masters degree in Tourism Administrative and adventure courses in river rafting and Mountaineering.
He has in-depth experience in understanding the expectations & requirements of the clients from all over the world. Extensive travelling within the country especially in the Himalayas (India, Nepal & Bhutan) has enabled him to be well-versed with the ground realities and infrastructure of the tourist destinations.
Chandra
Born and brought up in Dehradun – Uttarakhand himalayas. She is working with our company last 10 year and has been working in the trekking industry for even longer. she is highly knowledgeable about the various cultures of North India.
She has often demonstrated his organisational skills by altering itineraries to ensure trips succeed when the weather turned bad or when there were road blocks. She is deeply committed to delivering a high value customer experience and would go to any length to ensure that.
Subhash Dobhal
Growing up in Rishikesh which is the starting point for most Himalayan treks, Subhash has been a witness to many treks which fuelled his interest in this adventure sport. He is one of our most able guides when it comes to high passes and difficult treks. He like his job, always ready and feels very privileged to be a part of the travel Industry. He is involved in handling the guests from acorss the world. He has also been escorting the private and group travelers within India.
He has done basic course from Nehru Institute of Mountaineering, Uttarkashi and First Aid Certification Course.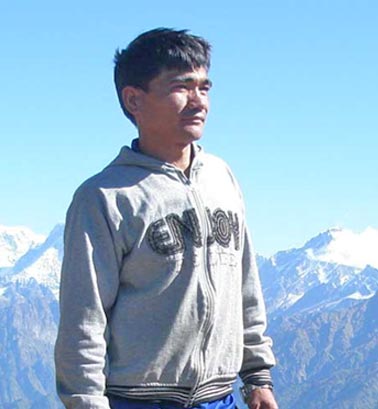 Dipender Pun
He is from Nepal – A Very enthusiast and a strong trekker, he is a pathfinder for many of our new route treks.
Dipender started trekking with India Trekking 6 yrs back and was taken as a coordinator because of his initiative to help others in the event.
Trekking in Himachal, Ladakh & Uttarakhand since 2008, he has completed 150 + treks with our company.
Rahul Bisht
Qualified mountaineer and tourism degree holder. Having experience for conducting treks in India, Nepal and Bhutan. First class knowledge of all the Himalayan trek routes – Nepal, Ladakh, Zanskar, Kashmir, Himachal and Garhwal areas.
Pooja Negi
She works for the customer care department, her work to communicate with clients, file handling and reply the query of the customers. Make sure all the booking done accordingly the tour program.
She loves to explore the world and experience different cultures and tour route.